Happiness starts small. With a tiny spark, a single drop, just one whispered word, YOU could clear a path through the energy smog and be the light in the darkness.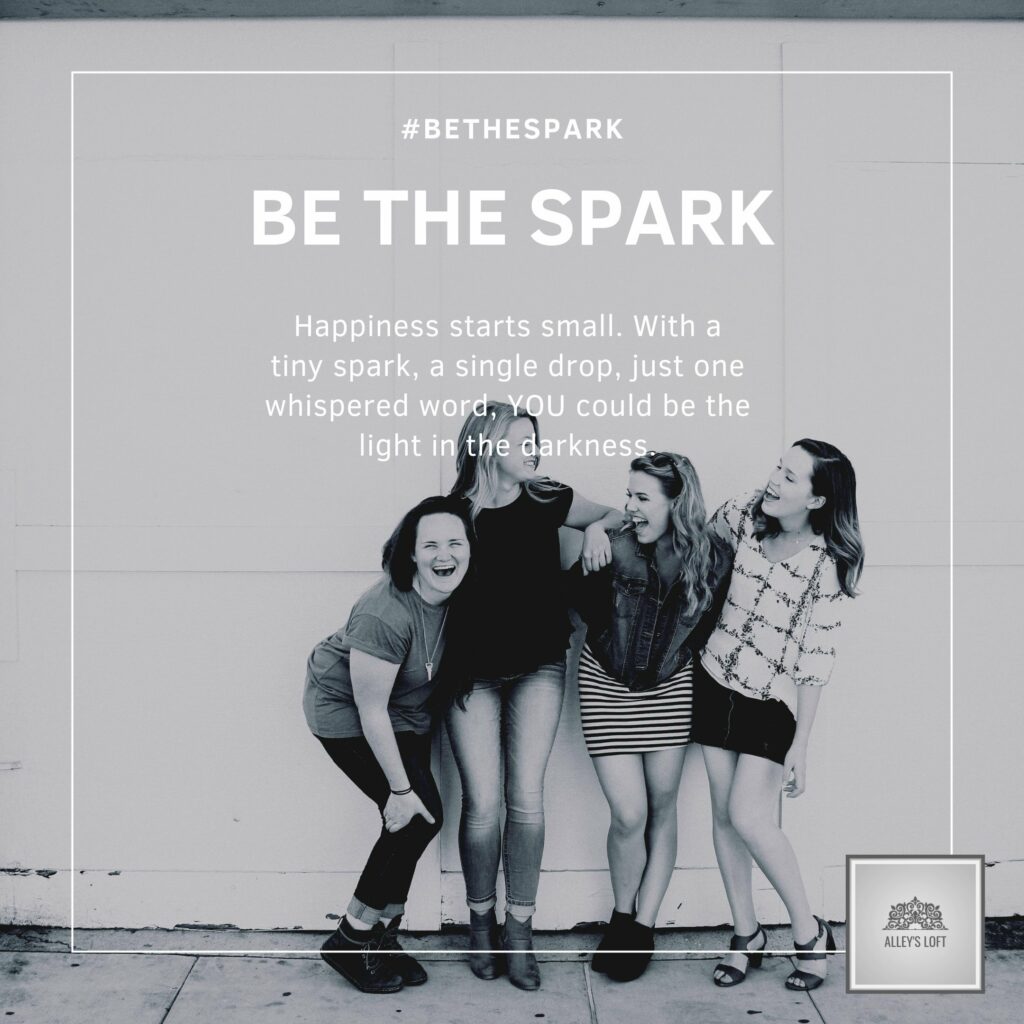 Energy Smog
Everywhere we look today we encounter negativity. Even when we think we are conscious of our own energy and the message we are sending out into the atmosphere, we can still catch ourselves succumbing to it. It's in our work, our schools, our streets, our news, and boy is it ever in our social media. Whether it's Facebook, Instagram, Twitter, Snapchat, Vlogs, Blogs, TikTok, YouTube or any of the other place we spend our time and share our selves, the fact is, even our humor has become riddled with negativity. With all this toxicity wafting around us like low lying smog, it's a wonder all is not lost.
I have come to call this "energy smog", and I have also been feeling it's effects. Most of us do. But it's often easier to see things in others before finding it in ourselves. One day, I was lunching with a friend. As we sat we each talked about things that had been happening in our lives, things we were feeling. I left that day, feeling like something needed to change. When I got home, instead of opening my laptop to work on a project I'd planned, I lost myself in the art of writing.
The Guilt of Me Time
The next day I put in a 14 hour day at my desk. Talk about drained. By the end of that night I could barely form coherent sentences. Then, the following morning I woke up far too early, and started again. This push to "get it all done" went deep. It was guilt. I had guilt for taking some much needed and deserved me time. So there I was once again submerged in a sea of tasks, trying to tackle them all. But, something inside spoke up, survival instinct maybe. I forced myself to break for lunch. As I did, a chain of life tasks somehow managed to lead me to a book. This reminded me of an acquaintance, that lead me to look her up, which lead me to a YouTube channel I'd not seen before.
Choices and Actions
As I ate, I sat and watched this person who, back what seems like several lifetimes ago, used to be one of the only people who I felt spoke the same "language" I did… at least when it came to the way our industry was changing and evolving, and how clients would need to change and learn and grow with it. I listened as she gave a talk about bliss. It took less than a minute for me to kick myself for falling out of touch with her, and not much longer for her talk to strike a chord.
I was happy for her. She had grown, and continued to take on the world. She became exactly what I always knew she would, one of the foremost kick-ass women in the business, but more than that, she knows how to live in her sense of purpose. Her name is Amy Jo Martin.
I could have been jealous, we were somewhat parallel just over a decade ago. Why her, and not me? But I knew why. Choices and actions. She made the choices and took the actions that lead her to where she is now. I'd done the same. I admire her strength, her drive, and the spirit that she tapped in to and utilized to build her success. Choices and actions, I thought. It's as simple as that.
Bye-Bye Clutter, Hello Spark
If you are drinking a bottled beverage, and you finish it, do you toss the empty container on the floor, in your space, on your path? Most of us wouldn't. We would dispose of it properly, maybe even recycle. So why, if we won't let garbage clutter up our physical path, do we let it clutter up our energy path, emotional path, or even our spiritual path?
That is how it came to me. If we all choose to snuff out negativity, followed by doing something to further that cause along, even if we start small, we can make a huge impact. We can independantly be the collective sparks that ignite a light that drives darkness out of the forefront and back to it's place of balance.
How to Be The Spark
So how can we #BeTheSpark, you're wondering? Choose. Choose something you can do, big or small, that combats negativity. Then act. Pay someone a heartfelt compliment. Donate a service. Mentor someone, or execute a random act of kindness. Give of your time, your compassion, your acknowledgement.
Clear out Energy Smog on Social Media with #BeTheSpark
The great thing is, if you can't leave your home, you can still participate. We can use the same tool that negativity has used to grow itself to staggering proportions. You could help tip the scales back to the side of kindness. That tool is Social media. Ignore someone's negative post… it needs acknowledgement in order to have any power. Post praise about someone you know who has done something positive, kind, helpful… what I call, "spark-worthy".
Post a link to this article as a public call to action. Let others know what it is, why you're choosing to be a spark, and how they can be sparks too. Once a day add another positive "spark-worthy" post. Always include the #BeTheSpark hashtag so it can build a momentum, and maybe even a community.
If I see your "spark-worthy" posts, taking action, and using hashtag #BeTheSpark, I'll be sure to drop you spark stars as my way of saying THANK YOU for doing your part.

Disclaimer: AlleysLoft.com and those persons associated with it are not responsible for how others use or interpret the hashtag or phrase #BeTheSpark. AlleysLoft.com and those persons associated with it are not liable for any damages as a result of the actions of others, or damages incurred from using the hashtag #BeTheSpark. Use of #BeTheSpark is completely voluntary, and intended to be a positive and uplifting experience. No participants will be monetarily compensated. We do not condone negativity, harassment, or bullying of any kind. If you choose to participate, you agree to do so responsibly and respectfully.