Alley's Loft
Each piece of hand-crafted silver, copper, and gemstone jewelry is intentionally conceived and brought to life for adventurous spirits and nostalgic souls like you.
Collections embrace various styles, from boho chic to simple classic minimalism, ensuring there's a piece for everyone who resonates with energy, adventure, art, and nature. What's more, through original designs and thoughtful curating I strive to bring positivity and a zest for life to every Alley's Loft experience.
Wherever you are in your journey, I hope you'll let my work help you find, ignite, and Fuel Your Spark™!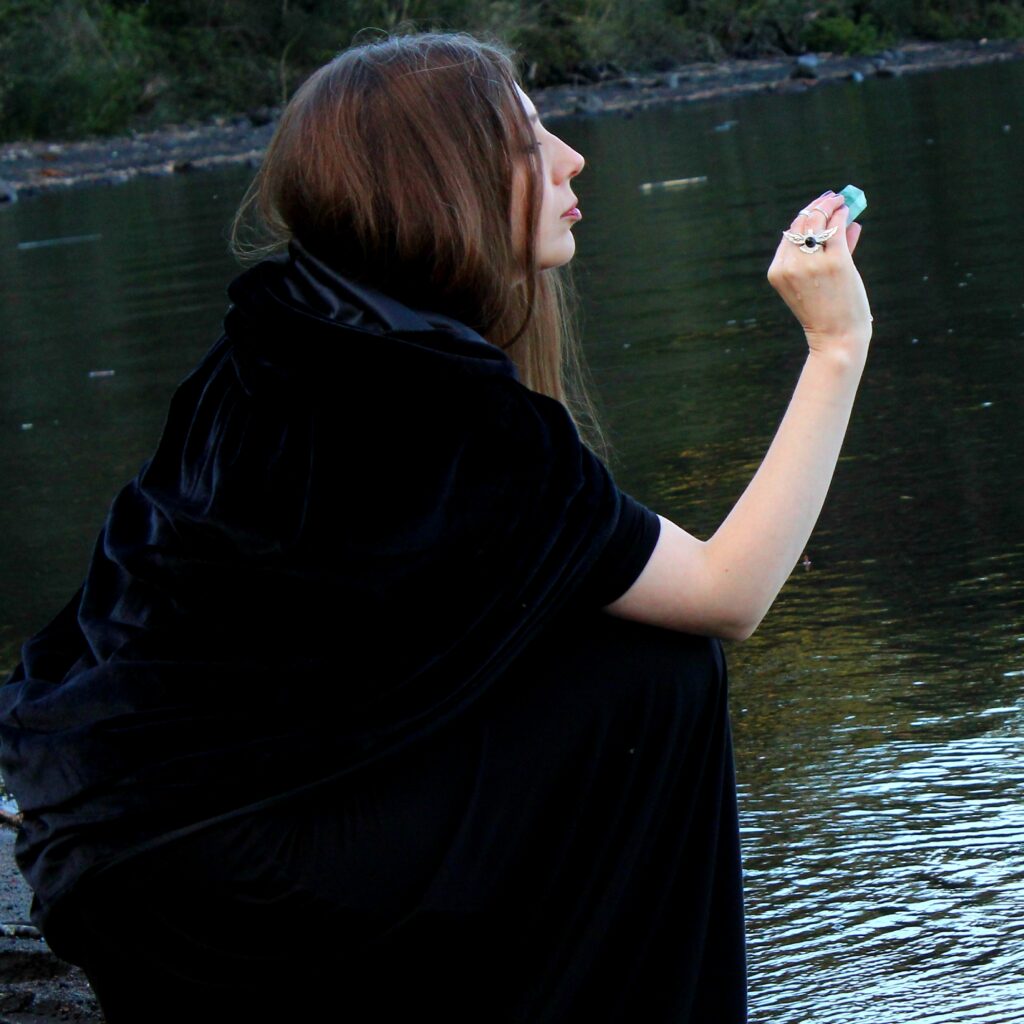 Hi, I'm Alley!
From an early age I connected with the world through creativity. Were you ever the two year old sitting in a high chair painting ceramic figures, the five year old sculpting holiday ornaments from dough, or the nine year old writing short stories on a turn of the century typewriter? That was me. Colors spoke to me. Nature, music, and far away places captured in the National Geographic magazines inspired me. Getting lost in those pages of the world under the sea, wonders above the clouds, majestic animals in the wild, cultures that carry stories of ancient civilization, it was like flying for me. Life breathing inspiration. It still is.
Later, I became a published columnist, songwriter, recording artist, and award winning photographer.
Adventurous introvert, empathic intuitive, thoughtful, endlessly curious, free-spirited, idea generator describes me and my vibe. Learning and sharing are two sides of the same coin, and I do my best to continue exploring and learning in an effort to enhance and elevate all forms of my life and work.
Surviving dibiltating and incurable illness, domestic abuse, and PTSD has formed how I connect with the world and plays a huge part in my selection and design process. I'm currently working through a journey of recovery and transformation following a tbi (traumatic brain injury). Discovering a new normal and finding my way in an ever changing and challenging day to day, as well as my craft has become my newest challenge. With tbi there is no part of your life that remains untouched, so resilience and compassion are themes I will be infusing in my mantras and coming collections.
Why Hand-crafted Jewelry
Following an auto accident which left me unable to return to work, I was absolutely overwhelmed and unsure of how I could move forward or what my next journey might look like.
I thought back on my childhood and was reminded of that little girls' spirit that rose like a bonfire, and light that beamed through the darkness. I recalled those days of indomitable self belief and how it had blanketed me like the colors cast by the sun shining through the stained glass windows of Grandma's Victorian home. It's been a long difficult journey so far. But, despite it all, none of the hurdles life has thrown have stolen my creativity or passion for artistic expression.
Letting my creativity and intuition lead me, I began to craft again. I soon found that crafting jewelry is not just something that grounds me, but it gives me a sense of pride and accomplishment once again. Maybe it does take much longer than before, or more tries to "get it right". Maybe I do have days where I'm unable to craft or even function at all. But one step at a time, I can still make something beautiful.
Working with metals, crystals, and stones, is a form a therapy for me and I have discovered it is also a way to share and help others working through their own journies. I enjoy getting to know my customers, supporters, and other artists through art. Your stories inspire me and I try to give back to you through kindness, compassion, friendship, and my craft.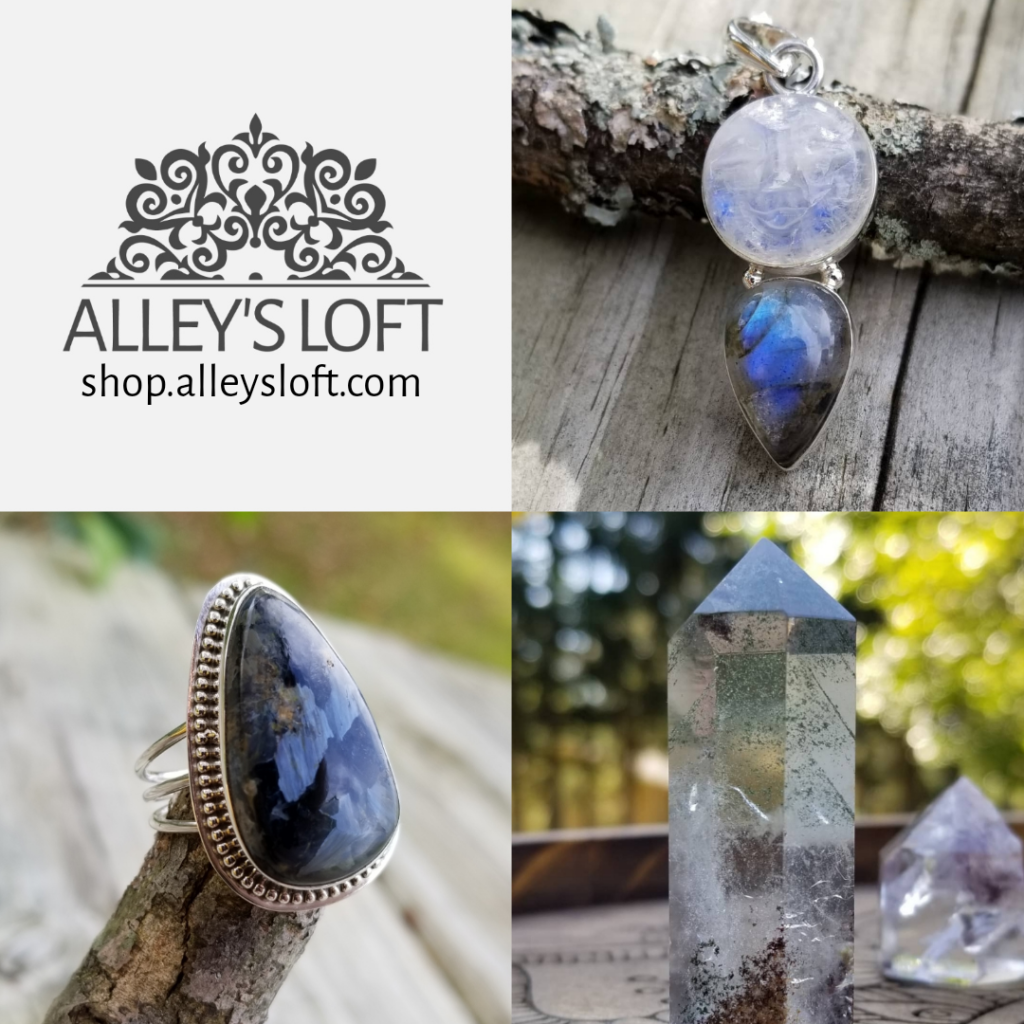 Fuel Your Spark™
So, what does it all mean? Now is the time for all of us to reclaim our power and rewrite our own rules. It's time to replace being unsure with being confident once again. Finally, it is the time to not just reignite our sparks, but to rebuild that bonfire!
My motto, Fuel Your Spark™, is based on my personal voyage to find, ignite, and fuel the spark that drives us, heals us, and frees us.
My passion has become sharing that magic with you all through intentionally designed and hand-crafted jewelry for adventurous spirits and nostalgic souls.
To commission custom hand-crafted jewelry or art…
Complete the contact form if you would like to set up a consultation, have a specific need, or you'd like to commission a custom work. Submit your request here…