Embrace the Journey with the Pathways Collection
Every journey begins with a single step. It's the winding pathways, unexpected detours, and breathtaking vistas that shape our adventures and define who we are. I embrace and hope to convey the essence of these journeys in my work. So, it's with great excitement that I introduce the Pathways Collection—a celebration of discovery, resilience, and the beauty found within every twist and turn.
Pathways of Resilience
The Pathways Collection is more than just handcrafted gemstone jewelry; it's a testament to the power of embracing change and navigating life's challenges. Inspired by a personal journey of recovery and transformation, each piece has been carefully chosen to mirror the voyage of growth and self-discovery. From the captivating hues of Labradorite to the soothing embrace of Ammonite, these gemstones serve as both adornments and reminders that every hurdle can be transformed into a stepping stone.
Guided by the Ancients, Inspired by Mysticism
Step into a world where gemstones hold ancient wisdom and timeless energy. The Pathways Collection presents an array of handpicked gemstones, each carrying its own unique significance. Labradorite, a symbol of new beginnings, wraps you in its protective aura, while Moonstone ignites passion and creativity. Ammonite, with its intricate chambers, transforms negativity into positivity—a metaphor for the resilience within us all.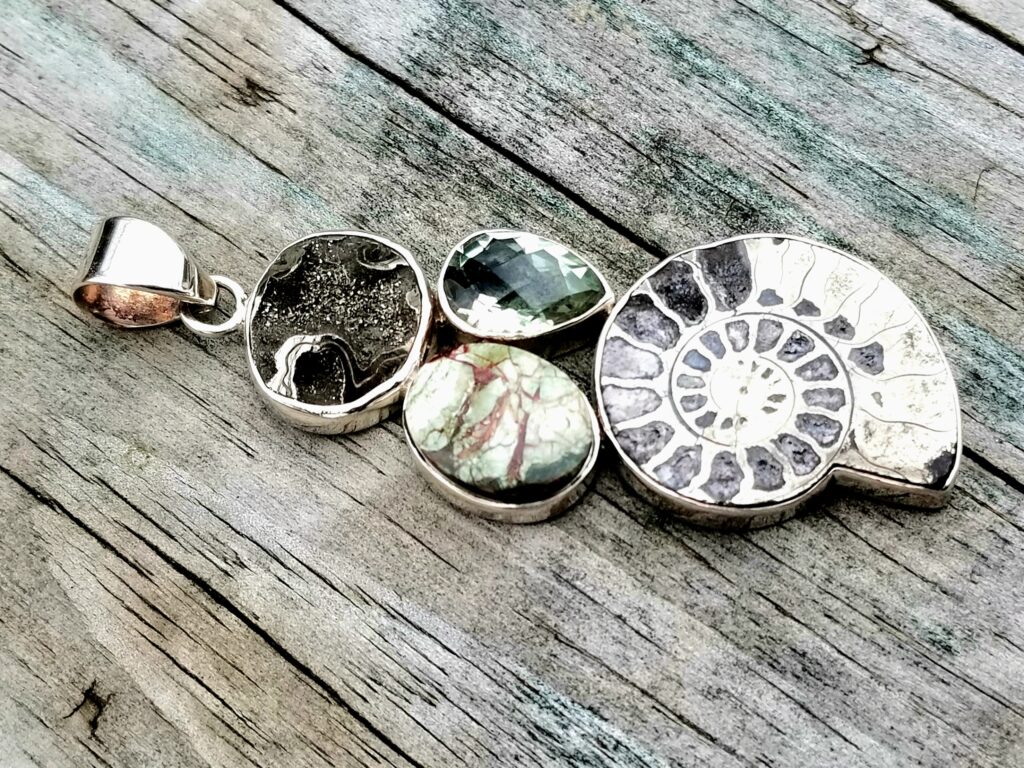 Captivating Designs, Endless Possibilities
The design of the Pathways Collection pieces tells stories of heavenly journeys and earthly connections. The Neptune Pendant whispers of ancient oceans and mystical energies, cradling a Pyritized Ammonite in Sterling Silver. The Sophia ring, adorned with Amethyst and Seraphinite, speaks of indulgence and balance, while the Orbiti ring invites you to explore the wonders of astronomy through Labradorite and Moonstone.
A Personal Touch
At the heart of the collection lies the Wild Roses pendant; a tribute to family heritage and the spirit of adventure. Crafted in Sterling Silver, each piece echoes tales of an heirloom rose bush that crossed oceans to bloom anew. Just as those roses found new life, the Pathways Collection invites you to discover the richness of your own journey.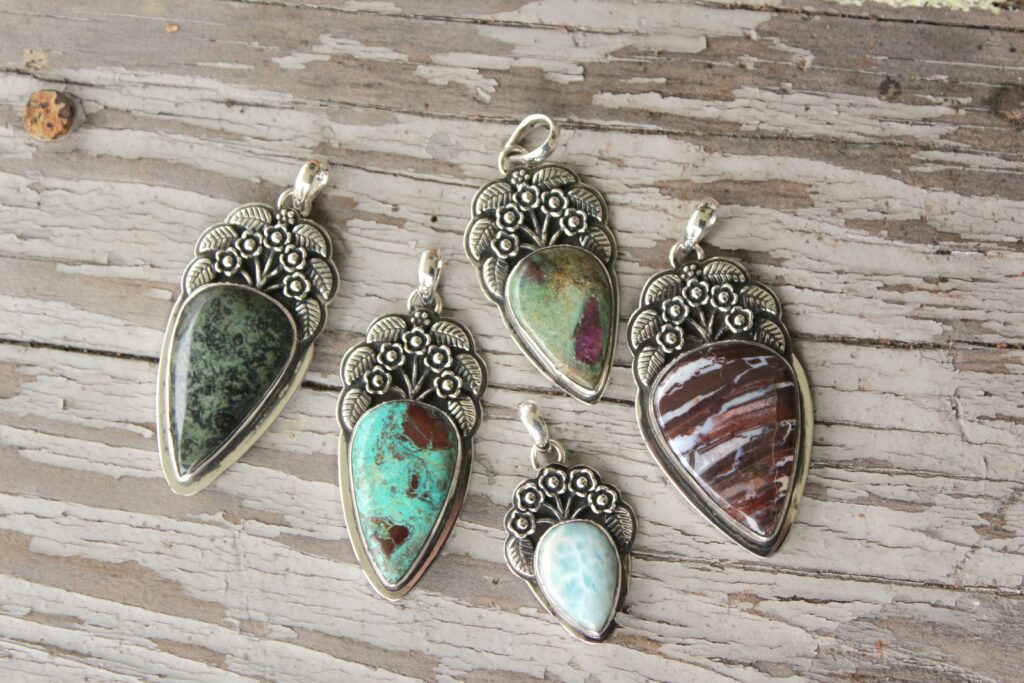 Discover the Pathways Collection
I invite you to explore the Pathways Collection – a journey through gemstones, craftsmanship, and personal evolution. The collection embraces various styles, from boho chic to simple classic minimalism, ensuring there's a piece for all who resonate with adventure, art, and nature.
Journey with Me
Learn more about me, my journey, and Alley's Loft.
Join me with special access as an Insider, as I unveil the Alley's Loft Pathways Collection. One of a kind and limited quantity pieces will launch throughout September, where elegance meets resilience, and every gemstone tells a story of possibility. Let these creations inspire trust, friendship, and the curiosity to embark on your own extraordinary journey.